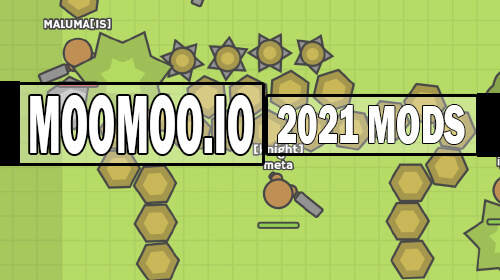 Moomoo.io is a kind of io game with resource collecting and castle-building. In Moomoo.io, players must increase the level of their character by collecting as many resources as possible and are a game where you try to survive by building a fort that other players cannot hurt you and earn points by collecting gold or producing gold. In addition, you can use Moomoo.io mods to collect more points against other players. Moomoo.io mods provide some features which are auto-heal, showing the map, changing hats, police mod, animal mod, cap mod, and so on.
How to Play MooMoo.io?
One of the effective ways you need to try out and if you want to check out how to play the game of the sleeve can once read out all the instructions. Even you can get some information about Moomoo.io from the Wikipedia game page. Now you can be fixed all the issues as soon as possible whenever you once understand how to control the player. You could be controlling it with up, down, right, left and such other alternate keys which would help you to perform such movements and attacks on your enemies. In addition, some players want to play this game with Moomoo.io mods. The mod has some features which are described below.
General Settings for All .io Mods
Zoom IN/OUT
Change Background
Rainbow Background
Show FPS ON/OFF
Adblock Plus+
Private Settings for MooMoo.io Mods
Auto Heal
Show Map
Change Hats
Police Mod
Animal Mod
Cap Mod
Extra Mods
Adblock+
Numpad 0-9 changable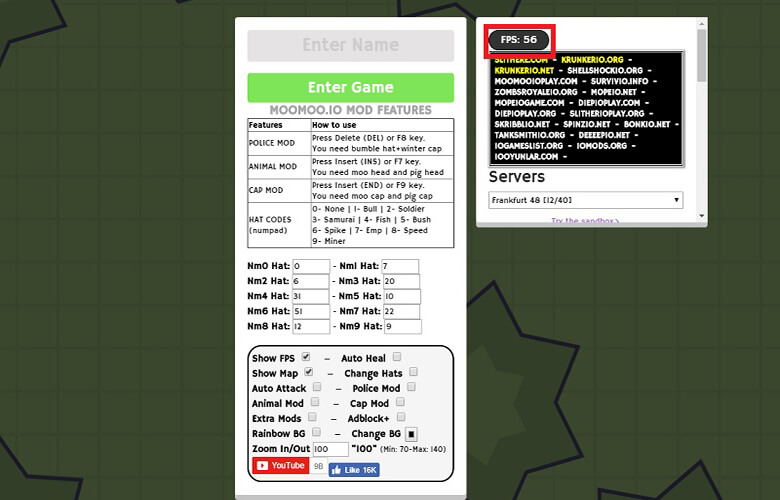 You must have 
TAMPERMONKEY CHROME  / TAMPERMONKEY OPERA / GREASEMONKEY MOZILLA
VirusTotal Scan: Moomooio Mods
How to Install MooMoo.io Mods
In order to use Moomoo.io mods in the game, you must first select the internet browser where you will play the game. Then, you should install the appropriate script plug-in for your browser by selecting one of the links below. After installing the browser script plugin, you can download Moomoo.io mods from our site. Moomoo.io mods will be automatically activated when you enter the game after the downloads are completed.
What Exactly to Do in MooMoo.io
If you want to check out what you need to do in the game you should visit the official website of the game. It is one of the effective ways to understand all the basic things about playing the Moomoo.io. So you don't need to be worried because you can play the Moomoo.io game efficiently whenever you once understand all the things about the game. You need to work on the strategies which would help you to win all the sessions of them again and again and you're never lost in the game. Literally, you should work on strategies and you need to kill all other opponents with a hammer.
Whenever you want to kill all of them then you need to move the hammer continuously which you could be doing it with the right click of a mouse. Actually, you need to protect yourself from spinners. The spinners which are available in the game would be telling you because you can't hit them if you want to hit them then you need to get such powerful weapons.
Are Strategies Working with MooMoo.io Mods?
In the Moomoo.io game, you can play well when you once build strategies. This would help you to fix all the issues and you can play well but it could be possible if you are practicing a lot. So, you don't need to be worried because you can play the game efficiently. This would help you to get rid of all the troubles if you are sticking up on the same level. Now, you don't need to worry while you are in the same stage for much time because you can develop some strategies and will hit all other opponents from the hammer. This would help you to fix all the problems and you can play better while you once switch to use the hammer efficiently. Also, some players want to play this game with Moomoo.io mods to overcome all problems easily.