Bonk.io Mods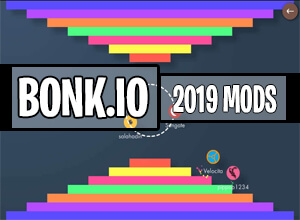 Bonk.io game is like a kind of physics game, so in this game you have to get your balance and drop enemies out of the game map. This game is quite a tricky game. You need to develop intelligent strategies and adapt yourself to changing dynamics. Most players who play this game want to play this game with extra features. The name of the plugin that provides extra features is Bonk.io mods. The features of Bonk.io mods are auto jump, auto spawn, auto skin, free skins, movement hack, jump hack.
What is Bonk.io?
You are playing the physics and balance game. If you would love to play the balance and strategy games then you can try Bonk.io game. You can get the ball in it which would help you to pull dawn other players. You can make use of features in the Bonk.io and whenever you once used the efficient features then you could play efficiently. This would help you to get rid out from all the troubles as soon as possible while you are playing the game. In addition, some players are getting more points with Bonk.io mods. This mod provides extra features to the players and increase the winning chance of players. These features are described below in detail.
General Settings for All .io Mods
Zoom IN/OUT
Change Background
Rainbow Background
Show FPS ON/OFF
Adblock Plus+
Private Settings for Bonk.io Mods
Auto Jump
Auto Spawn
Auto Skin
Free Skins
Movement Hack
Jump Hack
Extra Features+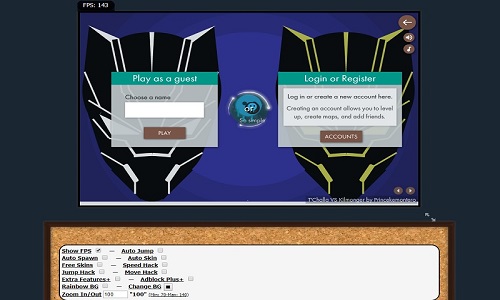 Bonk.io Mods Features: Jump Hack, Faster Movement, Auto Jump, Free Skins, FPS, Adblock
How to Install Bonk.io Mods
In order to use Bonk.io mods in the game, you must first select the internet browser where you will play the game. Then, you should install the appropriate script plug-in for your browser by selecting one of the links below. After installing the browser script plugin, you can download Bonk.io mods from our site. Bonk.io mods will be automatically activated when you enter the game after the downloads are completed.
The Features of Bonk.io
Numerous features you are getting and you can get ball character in the game. Some balance tactics which would help you to hit other enemies. So you don't need to be worried because you can hit all of the other enemies easily without facing a lot of troubles. This could be possible whenever you want to understand the features of it. While you are getting all the features of how you can use it then you would be playing the Bonk.io efficiently. You can win more and more sessions of the game. Only you need to work on the strategies of the game. Whenever you once understand all the strategies in the game then you can win the game easily and this could be possible whenever you are trying the game many times.
How You Can Play in Bonk.io?
The number of games actually available on the Internet which you can provide but now you don't need to spend a lot of data to play the game because you could be playing it efficiently whenever you once visit the official website of Bonk.io because you can start playing on there. So you don't need to be worried because you can start feeling well and no more troubles you need to be faced whenever you are playing the game.
The main thing in the game you need to understand the actual concept of it and whenever you once understanding the actual concept then you can play efficiently by the way you need to move your time in the game and when you once moving the ball perfectly then you can kill all of the other components in the game and move straight forward, left, right and an any direction whenever you are checking you are in the safe zone.