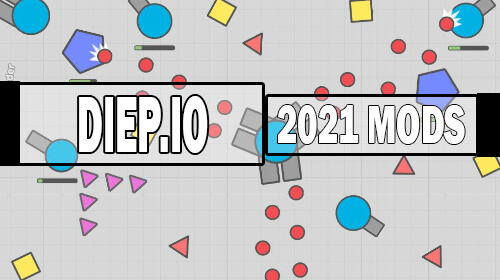 Diep.io is a tank war io game that has a lot of game modes for players. In this game you start the game as a simple tank, then you collect points by destroying the surrounding shapes and competitive tanks. There are a few plug-ins that will make the game more fun. One of the most popular add-ons is Diep.io mods on the Internet. With this plugin, you can have new features that are not available to other players.
How to Use Diep.io Tanks
The players would love to play the games which relate to action series and such other adventurous. So you need to try out this game and you could develop such interesting strategies which would help you to pay attention to a lot of things. You can use the tank easily when you once understand all the controls. You could be moving it from the up, down, right, left keys on your keyboard. Such other alternate keys of w, a, s, d are given which will help you to move it perfectly, and really you can make movements of the tank easier to defeat the opponent.
General Settings for All .io Mods
Zoom IN/OUT
Change Background
Rainbow Background
Show FPS ON/OFF
Adblock Plus+
Private Settings for Diep.io Mods
PRESS "TAB" Button to activate color menu
Color Changer
Colorful Items
Aimbot
Fire Bot
Aim Settings
Auto Respawn
FPS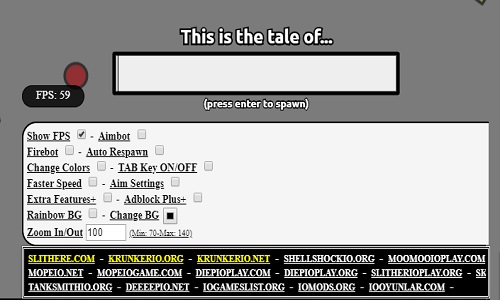 You must have 
TAMPERMONKEY CHROME  / TAMPERMONKEY OPERA / GREASEMONKEY MOZILLA
VirusTotal Scan: Diepio Mods
How to Install Diep.io Mods
In order to use Diep.io mods in the game, you must first select the internet browser where you will play the game. Then, you should install the appropriate script plug-in for your browser by selecting one of the links below. After installing the browser script plugin, you can download Diep.io mods from our site. Diep.io.io mods will be automatically activated when you enter the game after the downloads are completed.
What to Do Actually in Diep.io?
If you want to check out what you need to actually do in the game over you need to shoot the other tanks and whenever you once doing it will obviously you can become powerful and will save your power also. So you need to get some attention on your aim. When you are aiming perfectly at other thanks then you can defeat your opponents without facing so many troubles. So you would be working on hitting the tanks and really you can get rid of all the issues while you are once checking out how to control the tank and how you could be hit other components. By the way, you need to press right-click on the mouse which would help you to kill all other tanks and all the open and you can be killed easily In addition, you can use Diep.io mods to have better aim performance and visual design modes.
Using Strategies with Diep.io Mods
Some players want to use Diep.io mods in the game but some players don't want to play the game with Diep.io mods. The players who don't want to use Diep.io mods need to apply good strategies in the game. Whenever you want to check out what beneficial impacts you could be getting from using the strategies. Seriously, the strategy would help you to do yourself better and you can attack your powerful annum is easily and will become a winner in the game. So don't need to be worried because you can get the right decision if you are developing some strategies because developing strategies would help you to add on such new skills in your game and really you could be controlled all the Diep.io efficiently.